la cinémathèque française
In 1936, the visionary Henri Langlois founded the Cinémathèque française in order to preserve scores of films, costumes, sets, posters and other treasures from the world of cinema. This made him the first person to think of cinema as an art to be preserved, restored and showcased. Eight decades later, in a boldly modern building designed by Frank Gehry and wholly devoted to the cinematic  arts, the Cinémathèque française draws on the most extensive cinematic collection in the world to exhibit cinema in its own unique way, through a series of activities, which are ever increasing in numbers.

The Cinémathèque is a hub of different cinematic tastes, constantly revisiting cinema throughout the ages, across the world and including all genres and boasts 4 theatres (with over 2000 screenings a year, exhibitions, a Museum, a host of meetings with cinema professionals, activities for young people, a library, a bookshop and a restaurant, all for a wide audience).

Outside its walls, the Cinémathèque française also produces or co-produces 5 temporary exhibitions a year around the world from the 500 films or 2,200 items from its collection.
This way, audiences can discover something new, and young people can find out more about the history of cinema every day.
 
One of the finest cinematic collections in the world 40,000 films, 3,000 costumes, 23,000 posters, 14,500 pieces of art, 2,300 items, 6,000 pieces of equipment, and more. The Cinémathèque française stands out through the degree to which it values its archives, equipment, costumes, posters, models and films. Over the years, the Cinémathèque française team have gathered together one of the finest cinematic collections in the world, which is constantly refurbished and added to thanks to the support of donors and patrons.
The Cinémathèque has carried out research into cinema across the world and its history, in partnership with various universities. This has resulted in seminars, study days and conferences on the subject.
As a guest of honour at the International Rare Book Fair at the Grand Palais from 17th to 20th September 2020, The Cinémathèque française will showcase a selection of rare or distinguished items that exemplify the wealth of cinema's heritage, from Georges Méliès to Martin Scorsese.
La Cinémathèque française | 51 rue de Bercy - 75012 Paris | cinematheque.fr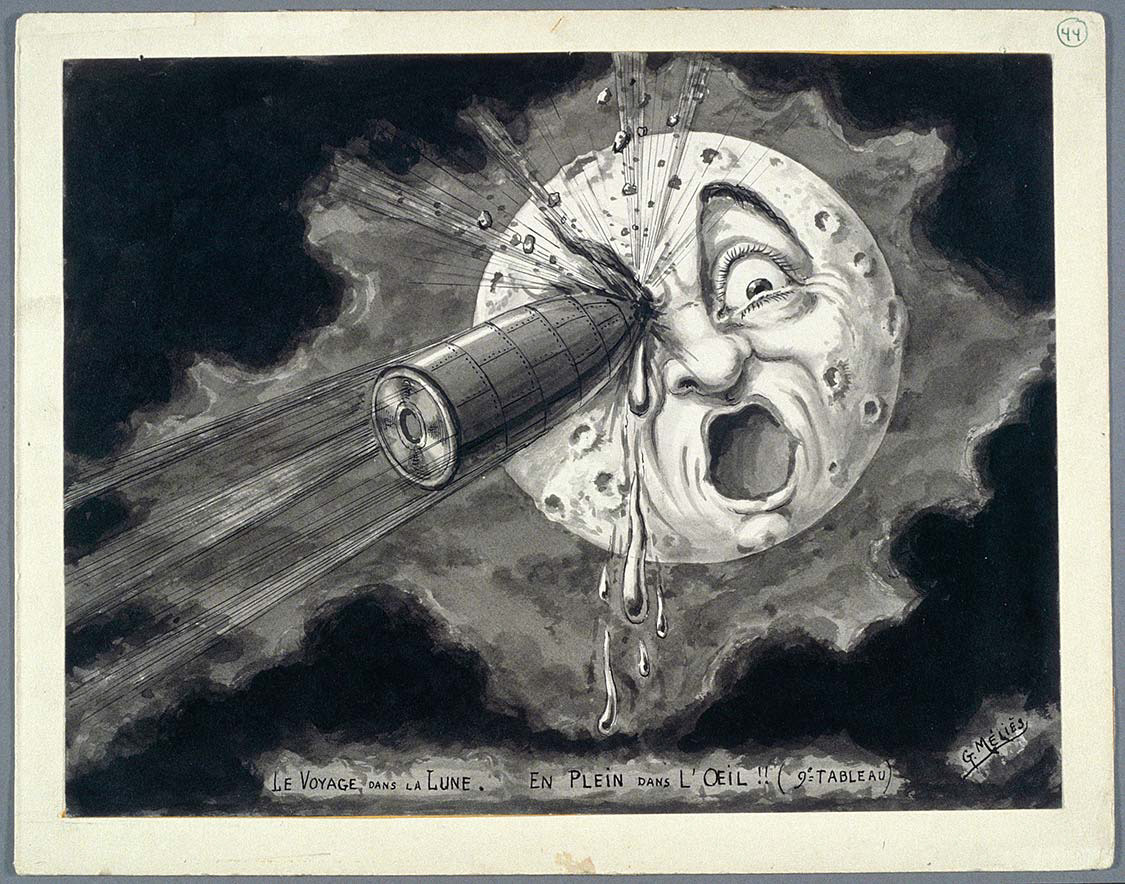 Art Book and Engraving Studio / Imprimerie Nationale (H19-H21, South Nave)
A vibrant, modern workshop
The atelier du Livre d'art & de l'Estampe at the Imprimerie nationale is a vibrant studio which continues to print books from contemporary artists and authors in the fine French tradition of excellence that stretches back five centuries. A vibrant studio which demonstrates its modern character through the digitisation of historical printing typefaces and the creation of exclusive made-to-order contemporary fonts. 
A tradition of excellence that goes back five centuries
The typeface designer, hallmark designers, the art caster, the typesetters and printers and the copperplate printers constitute an exceptional team who work on a daily basis with a set of machines that cannot be found anywhere else in the world and who maintain the wealth of the hallmarks office, which is made up of some 700,000 engraved items, most of which are classes as historical artefacts. 
Bespoke items
These artisans and masters of their craft can meet the needs of publishers, artists, gallery owners, book lovers, public institutions and private companies. The typesetters use the eight typefaces that are exclusive to the Imprimerie nationale; Garamond (or "Romain de l'Université"), Grandjean (or "Romain du Roi"), Luce (or "type poétique"), Marcellin-Legrand, Jaugeon, Gauthier, and most recently a typeface designed by Franck Jalleau in 2019: le Salamandre. They also have the largest collection of eastern typefaces in the world, and are able to write in over 65 different scriptures, with several different styles available in each one: Hieroglyphs, Coptic, Chinese, Ninevite, Aramaic, Hebrew, Arabic (12 styles), Samaritan, Thai, Brahmi, Syriac, Tifinagh, and more. 
Art books at the Imprimerie nationale
The role of the Imprimerie nationale has always been to make books for bibliophiles. Many masterpieces have been published by the institution since its creation in 1640. The very first book of paintings was printed on its presses in 1900. Countless renowned artists have had their books printed or published by the Imprimerie nationale, from Pierre Bonnard to Miquel Barceló. Several of these artist books are still available, as well as the first editions, limited editions or deluxe editions published in the "Lettres françaises", "La Salamandre" or "Acteurs de l'Histoire" collections. 
An historic library
Boasting 35,000 volumes from the 16th century to today, the historic library of the Imprimerie nationale has more than just works published by the state institution, including specialist collections for the graphic arts, bibliophilia, eastern scholarship, travel, natural history, and more. 
Demonstrations of punchcutting, type founding and typesetting will be on proposed during the exhibition on Friday, Saturday and Sunday between 2pm and 6pm.
Les Cent Une book lover's association (Booth H20-i10, South Nave)
Women book lover's society
| 
« Aren't there any women? »
The "Les Cent Une" book lovers' association was founded in 1926 by princess Schakowskoy after a conversation with a member of the Société des Cent (the Society of One Hundred, a former book lovers' society). Over dinner, the princess asked if there were any women members of the association. "The expression she received in return told her all she needed to know about the esteem in which women's intelligence was held. Somewhat insulted, the princess declared that she would found a book lovers' society for women. In response, the gentleman said he doubted she would find many women interested in a good book. "I won't just find one hundred, but one hundred and one," she shot back. Surely enough, she did."

That is how the story goes in the archives of Les Cent Une, and it is a good reflection of the frame of mind in which this new, exclusively female book lovers' society came into existence. The name Cent Une (One Hundred and One) was chosen, as fortunately the word for one ("un") has a feminine equivalent in French! The number of members was never to exceed one hundred and one, and the group has been at full strength for several years in a row. Jean Cocteau praised the group's "noble spirit", and Démétrios Galanis drew and engraved the society's bookplate in 1926, and it has been used ever since. Today, Les Cent Une are chaired by Catherine de Vasselot de Régné.
The society has been in a flurry of constant activity ever since. Once every two years, Les Cent Une publish a beautiful book for their 101 members that has been illustrated by a contemporary artist. Throughout its history, the Society and its chairwomen have always taken great care to ensure the quality of the chosen illustrators that are taken on for this, and consequently, the tradition of quality and excellence in the society's illustrated books has continued. Throughout the society's ninety-three years of existence, forty-eight books have been published: these books combine original script with a contemporary artist and unfailing production methods with the help of expert bookmakers (papermakers, copperplate printers, typographers).
The society's publications include the following highlights: Suzanne and the Pacific by Jean Giraudoux, illustrated by J.E. Laboureur (1927), Alexis by Marguerite Yourcenar, illustrated by Dali (1971), Adriana Mater, the first edition of Amin Maalouf's opera libretto, illustrated by Miguel Condé (2006), and its latest creation: La Maison du Lys de France by Gérard Manset, illustrated by François Schuiten. After over 90 years, Les Cent Une is one of the oldest book lover's associations in France, after the Société des bibliophiles françois (1820) and les Amis du livre contemporain (1903). The society is the only one that is exclusively for women.
The society has been cubically honoured by two exhibitions: one organised in 2011 by the Château de Chantilly library, Femmes bibliophiles, de Catherine de Médicis à la duchesse d'Aumale [women book lovers, from Catherine de Medici to the Duchess of Aumale], and a lovely retrospective exhibition at the town hall of the 6th arrondissement of Paris, during which the society was able to present all of its editions.